Inspect your teaching

, reveal their potential
SLEUTH empowers educators to reflect and grow their teaching practice, and enhance student outcomes as a result.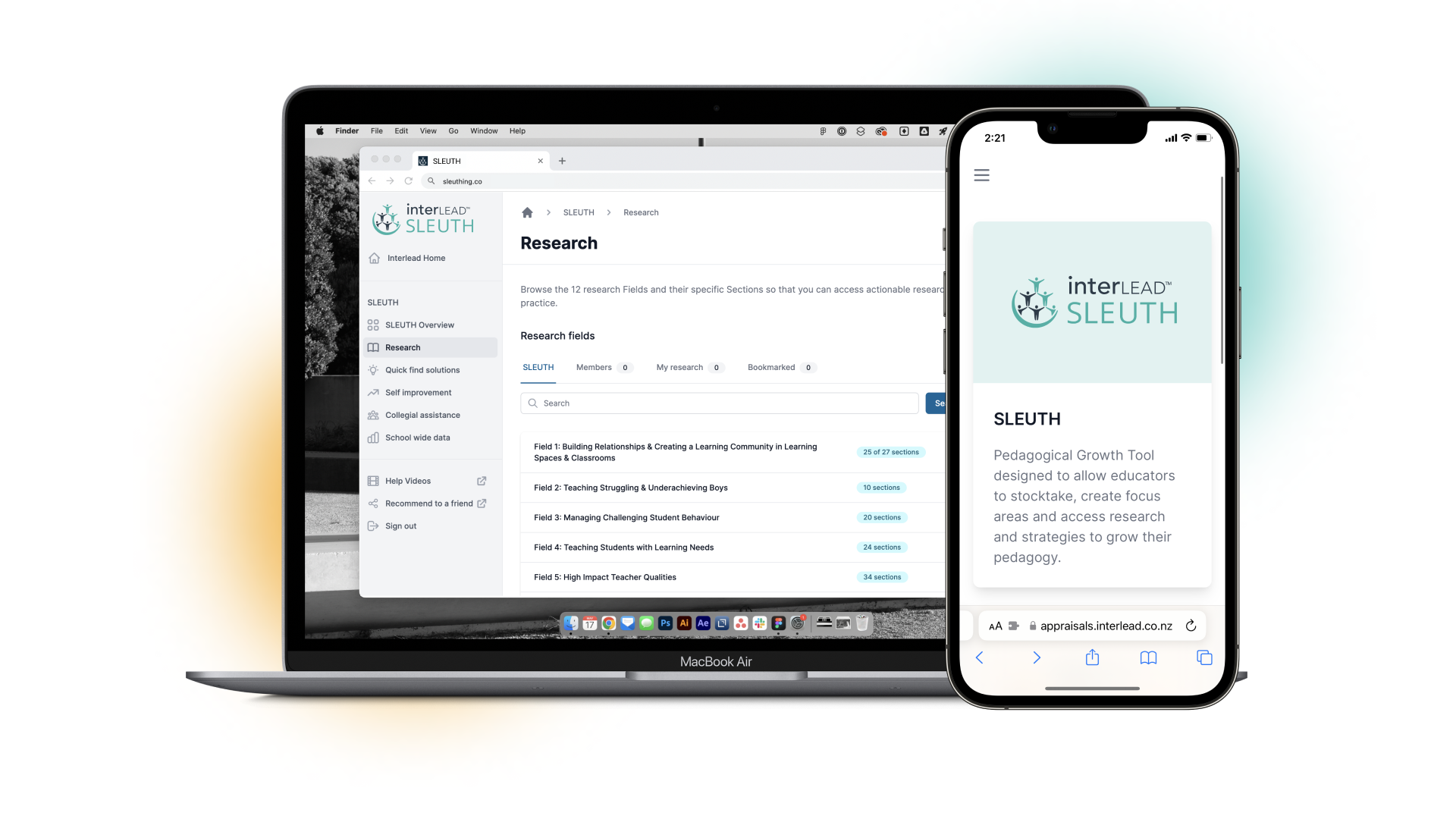 Why use SLEUTH in my school?
SLEUTH allows schools to assess their pedagogy and then plan PLD or utilise internal capability to grow together. SLEUTH has Research , Strategies and Quick Solutions to improve your schools pedagogy. All in one place – 24/7
"In 2023, we have engaged with InterLEAD Sleuth and have dipped our toes in to see how this can benefit our PCT teachers as well as all staff. The feedback has been entirely positive and our next task is to look further into the tool's capabilities to have a positive impact on our entire educational community."
Jeremy Coley – Deputy Headmaster, Curriculum and Assessment
St Pauls Collegiate School, Hamilton NZ
"We used Sleuth during our last PLD session. Feedback was positive, we loved the format and style presented – much easier and less onerous to read and digest. The sections/snippets were user-friendly too. We look forward to seeing the other sections being developed."
Joe Johansen – Deputy Principal
Pinehurst School, Auckland NZ
Why should teachers utilise SLEUTH?
Teachers can access Research, Strategies and Quick Solutions to grow pedagogy skills – innovating your practice to unlock your learners potential.
Curious about how SLEUTH can help?
SLEUTH provides educators around NZ, Australia and Asia with access to the research they need across 12 key, high-impact pedagogical areas to create learning environments that support student success.

Set your own areas of interest and focus – track and monitor your progress with stepping stone goals.

Select from 12 key pedagogical fields, proven to accelerate pedagogical growth and have the highest impact on learner outcomes.

Discover new thinking, ideas and global insights to encourage ongoing pedagogical growth.

Connect NZ, Australian and Asian teachers with teaching assistance in their own school or cluster, and utilise each other's skills to improve practice.

Embed key ideas and insights straight into the learning environment with access to over 3000 predetermined, actionable steps.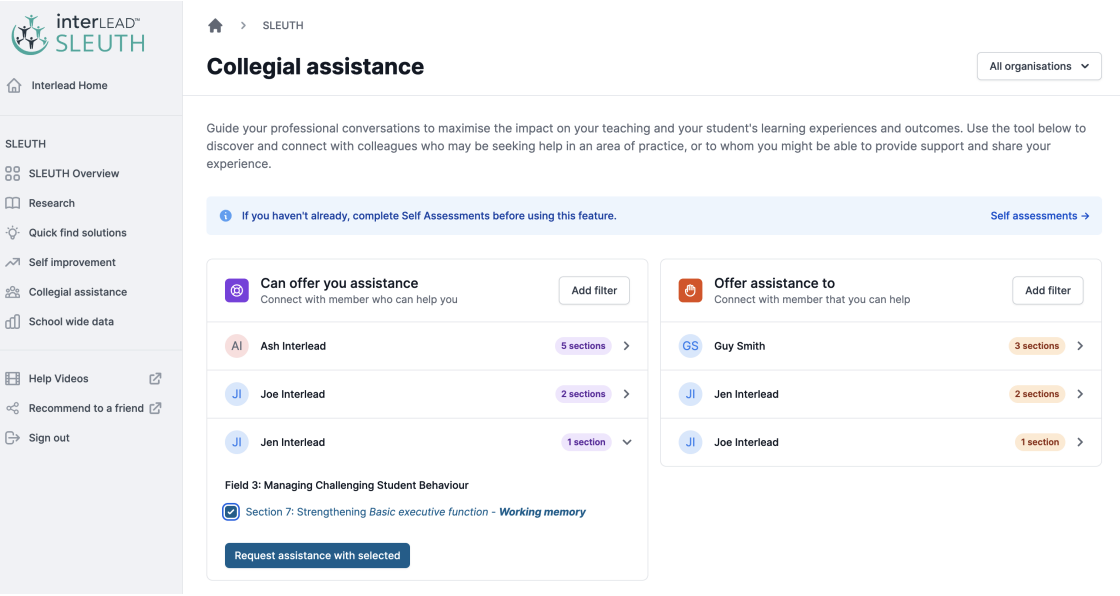 Learn more about how this tool can be a powerful resource for your school.
SLEUTH is designed to support teachers around NZ, Australia and Asia to investigate their own teaching, and learn how their students learn. With 20+ years of InterLEAD experience we have the expertise in providing leadership and learning opportunities for schools. Whether you are a primary school teacher in Christchurch , a teacher aide in Wellington or secondary school educator in Auckland, SLEUTH provides the teaching assistance you need.
We've identified 12 high-impact pedagogical fields to ensure your learning efforts lead to positive change.
Discover effective, inquiry-based learning methods across key pedagogical fields.
Prevent and minimize challenging behaviors presented by struggling learners through proven and effective teaching strategies.
Students with learning needs
Identify, support and progress the learning of students with disabilities, disorders and special needs.
Responsive cultural learning
Apply cultural learning strategies within the context of te ao Māori to enable Māori to learn and grow as Māori.